EDUCATIONAL ENRICHMENT FOR ROMANIAN CHILDREN  (EERC)
 Our program is based on the conviction that early adolescence is a critical time for shaping  children's  views of the world and of their own potential.  Our work is entirely volunteer based.  We select promising middle school Romanian students  to attend summer enrichment camps in Boston area while hosted by local families.   Among the values we promote are community service, civic engagement, environmental stewardship and tolerance of diversity -- values essential to full engagement in a world without borders.
Our students  bring the world closer to home for the Americans they meet.   At home or at camp, the intimacy of daily interactions with someone from a different country leads both sides to learn about each other and to see their own culture through different eyes.   Invariably, it is the similarities that leave the most enduring imprint.  The experience is a win-win-win situation: for the students  and for the Americans whose lives they touch while in Boston.
With your help we succeeded to complete our fifth year.  A total of 30 middle school students from all parts of Romania spent a summer in greater Boston area since 2009.  Our program identifies now alumni who will benefit of a second exposure while sponsoring their return through an annual Merit scholarship. Help us help the young generation  broaden their horizons and build long lasting friendships across the ocean!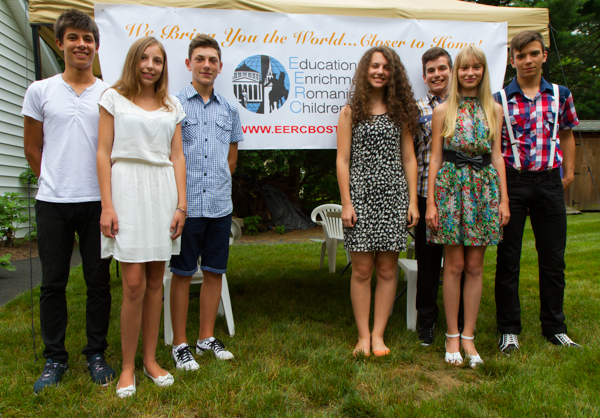 ---